FREE EVENT!! Join 960 The Patriot along with Michael Medved and The Seth & Chris Show on Thursday, March 30th out at Grand Canyon Planning Associates in Scottsdale for live show broadcasts, food trucks, and a book signing event!

Best-selling author and 960 The Patriot's Michael Medved will be broadcasting his nationally syndicated show live from 12 pm - 3 pm. Come down to Grand Canyon Planning Associates and be a part of the Medved audience. Enjoy his show live and in-person!

Then, from 3 pm - 6 pm 960 The Patriot's Seth & Chris Show will also broadcast live from Grand Canyon Planning Associates. Meet your favorite radio hosts in-person and interact with them in a live, radio environment.

Beginning at 3:30 pm, Michael will be signing books. Then, at 5 pm, Michael will speak briefly on his book, The American Miracle, Divine Providence in the Rise of the Republic with a short Q&A session to follow.

Come down to hear Michael Medved and Seth & Chris LIVE, buy books and get them signed, all while enjoying the fun atmosphere and delicious food provided by the food trucks! Food Truck schedule:
11 am - 6 pm - Black Bear Snack Shack
12 pm - 2 pm - Boca Taco Truck
4 pm - 6 pm - American Poutine

Don't worry about parking! Grand Canyon Planning Associates will have on-site valet parking!

Grand Canyon Planning Associates is located at 9035 E. Mountain View Road, Scottsdale, AZ 85258.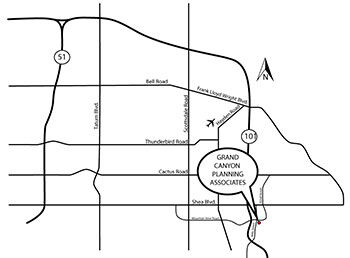 Both live broadcasts are sponsored by Guns Etc.