The Seth Leibsohn Show 3-6 pm

Take a graduate student of political philosophy. Now add a love of contemporary politics and popular culture. And the running of two major think tanks, and someone who wrote speeches and books for political candidates and on current events. That's what Seth Leibsohn brings to his daily show. The range is broad, deep, and fun. Think Aristotle to Aerosmith, Bill Buckley to Billy Joel, Casablanca to Caddyshack. Or, basically, "Socrates at Starbucks." Serious issues are taken with the utmost seriousness but the lighter parts are fun, engaging, and provide great discussion entry points for a broad range of listeners with diverse backgrounds. In this day, where America, conservatism, and politics are all being re-defined, Seth provides the guide and the tour - all while remaining candid, entertaining, and intelligent.
Show call in number: 602-508-0960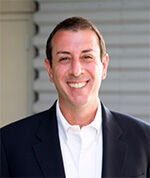 Seth Leibsohn is a radio host, writer, policy, political, and communications expert. The former Vice President of Empower America, one of the nation's premier think tanks, Mr. Leibsohn has counseled, written speeches for, and collaborated with candidates for national office and several former Cabinet officials and is the co-author, with William J. Bennett, of "The Fight of our Lives." He is a Senior Fellow with the Claremont Institute and the recipient of a "Leader of the Year" award from the Arizona Capital Times for Volunteerism. He is the co-author, with Chris Buskirk, of the book American Greatness: How Conservatism, Inc. Missed the 2016 Election and What the DC Establishment Needs to Learn.
Email the show