Trump announces that he'll nominate a woman to fill the vacant Supreme Court seat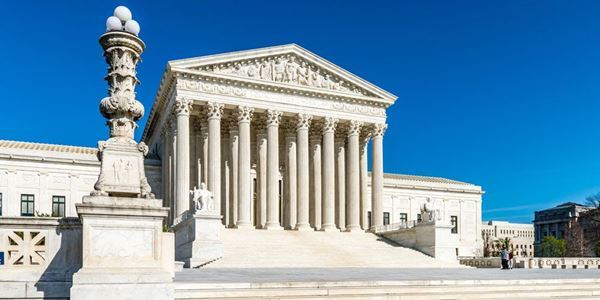 One day after the death of Supreme Court Justice Ruth Bader Ginsberg, President Donald Trump announced that he would be nominating a woman to fill the vacant seat.
At a North Carolina rally on Saturday, the President noted his intention to fill the late justice's seat with another woman. As the Associated Press reported, "[A[fter conducting what he joked was a 'very scientific poll' of the Fayetteville crowd as to whether supporters wanted a man or a woman, he declared the choice would be 'a very talented, very brilliant woman.'"
The late Ruth Bader Ginsburg was only the second woman to become a Supreme Court Justice after Sandra Day O'Connor. Since that time, two female nominees-- Sonya Sotomayor and Elena Kagan-- have been confirmed.
Trump's nomination of a potential replacement sets up a heated political battle only a few short weeks before the presidential election. While Trump said that he would nominate someone later this week, many Democrats are pushing for the winner of the presidential election to choose the next justice. Democratic presidential candidate Joe Biden called for the Republicans not to push through a nominee.
Many Senate Republicans have spoken out in favor of voting for a potential replacement this year while Senators Susan Collins and Lisa Murkowski have voiced their opposition to Trump pushing through a nominee quickly.
What do you think about the Supreme Court? Take our mini-survey and let us know.