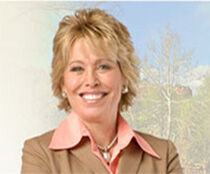 Phillis Sax Pilvinis is a Chartered Retirement Planning Counselor (CRPC) and Fiduciary with over 30 plus years of experience in the industry helping her clients navigate to and through retirement in all types of financial climates. She is also the bestselling author of the book Creating Calm Amidst the Storm, How to Have Retirement Certainty Even in Uncertain Times.

Phillis strongly believes tax planning is so often overlooked in the financial advising community. For this reason, she is a chartered member of Ed slot master elite IRA advisor group. Ed is considered the foremost author on strategic retirement tax planning.

Phillis is known as an outspoken, straightforward champion of people who've worked hard, played by the rules, and earned the right to financial security and peace of mind in their retirement years. We invite you to tune in.


Show Links: